Celebrating 25 Years of Disney's Animal Kingdom
It's hard to believe that Disney's Animal Kingdom is 25 years old! And with it come so many memories of a park that is truly distinct among all other Disney theme parks worldwide. Join me on on this 25th birthday celebrating not only the park but Earth day. I visit each of the lands of the park and share some unique memories not only of my own experiences here professionally and with my family, but also stories from Cast Members who have shaped the the park and have played roles big and small. It's a beautiful day in "Natazu", come join us as we celebrate 25 years of Disney's Animal Kingdom.
This podcast as well as all others are brought to you by Performance Journeys, which celebrates its 20th year as a training and development group bringing best in business ideas through keynotes, workshops, seminars and amazing benchmarking programs to organizations in the public, private and non-profit sectors. If you are seeking to improve your customer delivery, to re-engage the morale of your workforce, or to improve the leadership of your organization, we offer not only great solutions tried and tested from our time working intimately to raise excellence in organizations big and small. At Performance Journeys, it's as much about the journey as it is about the performance.
You can find this podcast on iTunes, Spotify, Podbean, and ListenNotes. Please subscribe to the podcast and to this website so you can be notified of upcoming posts and podcast.
Here are images and videos that support today's podcast:
Disney's Animal Kingdom Dedication Plaque:
Entrance
Dinoland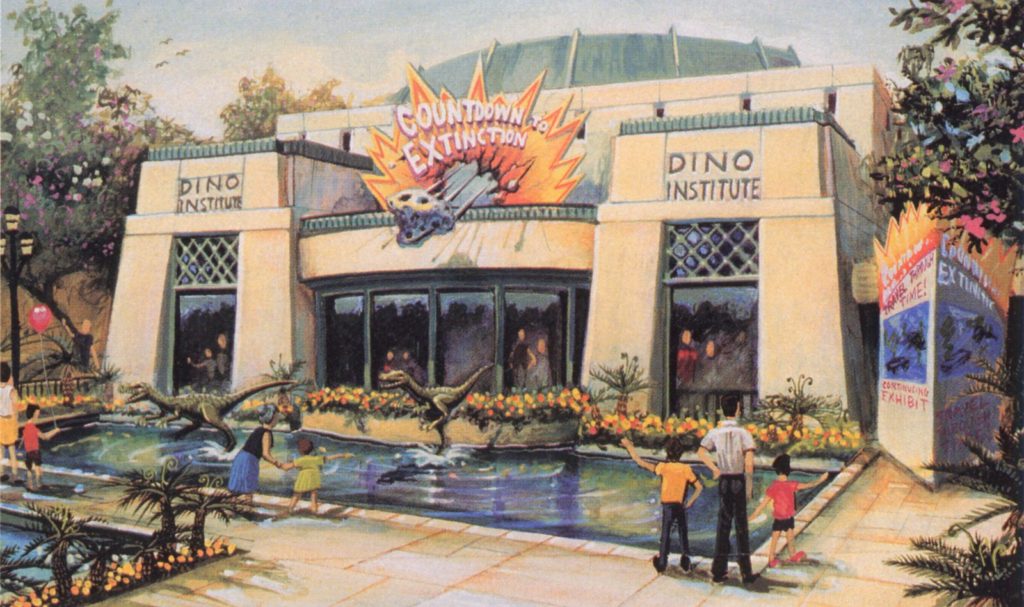 Land Bridge to Discovery Island
Beastly Kingdom, Camp Minnie-Mickey, and Pandora: World of Avatar.
Please Share
Do you have a favorite memory of visiting Disney's Animal Kingdom Park? Please join our Disney Insights Facebook Page and share! We would love to hear from you.
Ready to Visit the Disney Parks?
Hopefully this podcast has made you realize you need help and support in planning your next trip to Disney. David and Leah with Out the Door Travel know Disney in ways few do and they can make your next trip on land or sea an exciting one–or at least less stressful! Be sure to contact them as you explore your next vacation, whether it is a Disney theme park vacation, a cruise, or an Adventure by Disney. There is no charge to utilize their services, but it will save you enormous time getting all the details right, and with their insight you can be assured you're going to experience the best trip possible. Contact them today!
Join the Wayfinder Society!
Check out the Wayfinder's Society to see these two new Sneak Peeks!
The Wayfinder Society is our Patreon group. Here we bring the best details of Disney both in terms of the magic of the parks as well as the business behind the magic. It's part of what you get when you help support the Wayfinder Society. For as little as a dollar a month, this Patreon group not only helps to support this podcast and attending websites, but also gives you access to one of our Disney at Play Interactive Guides. 
NOTE! with any Wayfinder membership, you will also get exclusive podcasts looking that checks out other Disney podcasts, social media finds, shows, books and more.
The podcast is available on Podbean, iTunes, Spotify, and ListenNotes.